What We Do
Out Targets
Among the most important I.C.C. targets, there is that of ensuring at any time to the Customer's Project, in whole or in part, the best possible management, by transferring and applying at the concerned steps and facets of the project itself the unique know-how acquired by I.C.C. directors and managers during the last thirty years of continuous activity in the very field of "turn-key job contracting". Such experience matured mainly in the construction of hotels up to five stars rating, ocean cruisers, private villas, top class boutiques, pavilions and great stands sited within international exhibitions, fairs, theme parks, for both construction and finishing of new premises as well as restoration and remaking of existing ones; a huge share of I.C.C.'s know-how is also deriving from the in-house designing and manufacturing of doors and windows framing and transparent domes and roofing systems.
I.C.C.'s job and precise duty is therefore that of responding at any moment to the Customer's mutable needs, time and budget wise. I.C.C. role is also that of protecting the Customer's investment as from (possibly) the very beginning of the initiative, then step-by-step through the Project's development's phases, or some of them, such as:

- Upon a Deep analysis of the Concept design, preparation and issuance of a Project's Preliminary Budget, complete with a provisional but significant time-planning scheme
- Day-to-day management and physical co-ordination with the Employer and the various technical bodies, already appointed by him, or yet to be selected (namely the Architect, the structural Engineer, the electro-mechanical Engineer, the interiors' Decorator,etc)
- Once finalized the definitive shape of the Project with the Employer, updating of the Preliminary Budget, and issuance of an updated and revised Schedule.
- Formal agreement for the issuance of the Executive Project.
- Issuance of a definitive Project's time-planning Schedule.
- Preparation and issuance of detailed Bills of Quantities (BOQ's), complete with unit and total costs of all items, transportation and installation fees, duties and levies as applicable.
- Enquiry on (and research of) eligible suppliers; analysis and comparison of all available prices and costs, for raw materials, manufactured items, complete plants, rates of transportation, installation and testing fees, legal and commercial guarantees, liabilities and warranties.
- Handling and management of procurement / purchasing, issuing of orders and order confirmations, cash-flow projections, control and coordination (always under the Customer's name and on his behalf)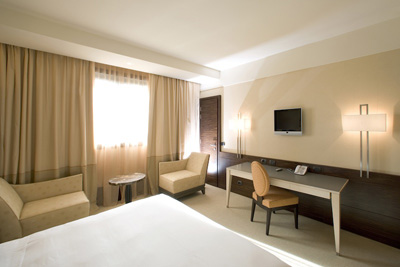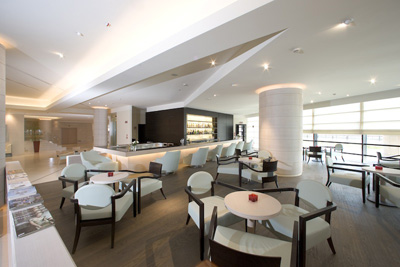 From the above descriptions, it appears evident that dealing with such tasks in a professional way - that is getting the best results out of them within the inevitable time-frame and budget constraints – does necessarily imply a specific know-how of all the facets of this matter.
It's therefore to be deemed that the global experience and skill of I.C.C. in their vest of specialist consultant, may become indispensable to reach the planned technical and economical goals of any such Project.
In addition to the above, and also with reference to the interiors' furnishing, finishing and equipments (F.F. & E.), I.C.C. do also operate as follows:

- Carrying-on inspections of any kind on existing job-sites, buildings and premises to be renovated or transformed, issue detailed due-diligence reports on masonry aspects, electro-mechanical plants, floorings, ceilings, wall cladding, existing fixed and mobile furniture
- Supplying executive designs for F.F. & E., destined to hotels' common areas as well as guest-rooms, for private residences and public buildings, but also manufacturing (in Italy) such items, and provide installation on site through specialized teams.
- Executing within their technical department in Parma the complete designing and issuance of relevant shop-drawings and calculation sheets of electro-mechanical plants, internal and external windows and doors framing, glazed domes, interior decoration.
As a matter of fact, one of the winning features of I.C.C. in their field is the extreme flexibility of the company's procedures to meet the actual targets of each customer. I.C.C.'s management deems that to handle a project in the best way, it is indispensable to constantly take into account all Customer needs, as they may change or develop in different ways within the time-frame of the Project; that is why the reciprocal commitments between the Customer and I.C.C, as previously noted, may be formally agreed at the Project's start-up for only a few of the above described activities; at a later stage, I.C.C. can undertake further tasks, as it may be requested by the Customer itself, through simple addendums to the original contract.